Specific regenerating treatment for fragile scalp and hair prone to falling out, with filtered Ganoderma Lucidum mycelium, caffeine and vitamin B6. Helps regain the physiological balance of the scalp, prevent and slow down hair loss caused by seasonal factors and stress*. Use during spring and autumn seasonal peaks of temporary hair loss is recommended.
Directions for use: apply the content of 1 vial on clean skin and massage until completely absorbed. Do not rinse. Shock treatment: we recommend a daily application for 4 consecutive weeks. At least 2 cycles a year - spring and autumn. Maintenance treatment: we recommend one application twice a week for 2 months.
*Adjuvant in the prevention of seasonal hair loss.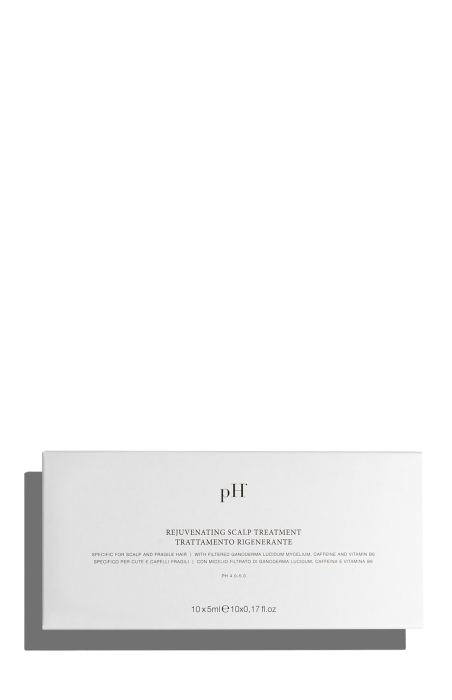  
rejuvenating
REJUVENATING SCALP TREATMENT 10X5 ML
Discover the complete line