Published : 10/11/2019 15:43:41
Categories :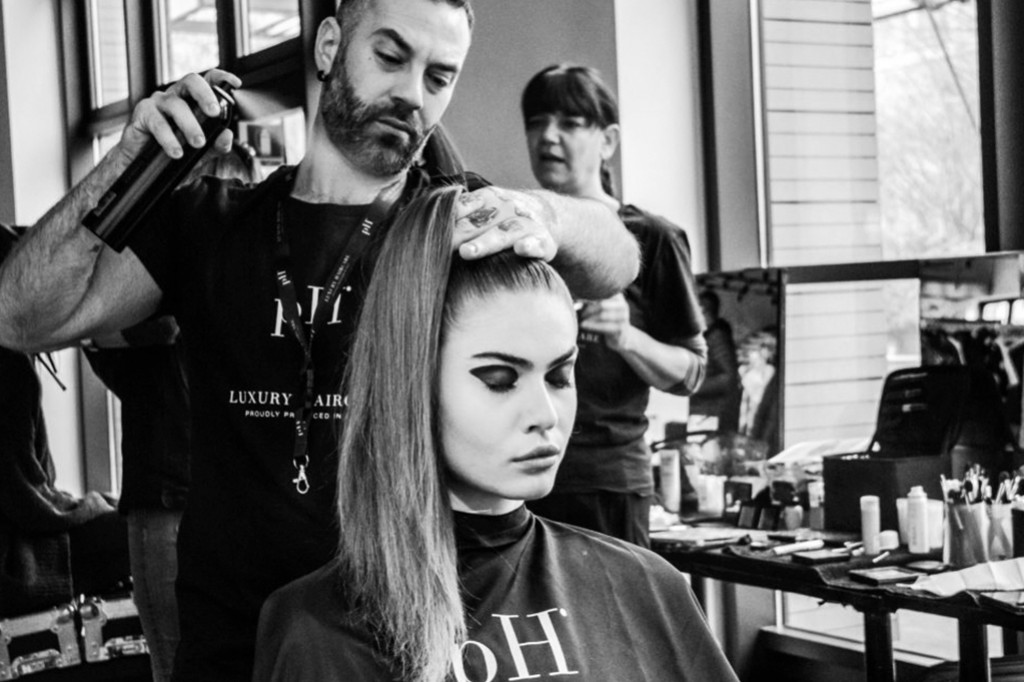 #phbackstage Milan Fashion Week
Published: 10/11/2019 15:43:41
Share this content
Shaping, definining, sculpting.the Hair look on the catwalk is not a detail to be overlooked and Claudio Furini, a hairstylist with ten years of experience in the world of fashion knows it well : " Grooming has to
be up to date, fresh, in line with the latest trends and the brand's philosophy – the hairstylist tells us in the backstage of a fashion show during Milan's Fashion Week - For Guess, a brand with a feminine, sophisticated and sexy style, we opted for a reference to the 1970s with a voluminous, glamourous and elegant look. An ironic creative style, with a pop touch instead , for Love Moschino: the brand's playful mood, vibrant and super chic is reflected in a young dynamic styling with a high ponytail on soft textures. The brand's message, aimed at an audience which loves breaking the patterns of dresscodes and building its own, personal style, is very clear: not taking oneself too seriously, playing with style and irony. Silvian Heach's woman is fresh and modern and her look is natural with slight waves.
Here also, the look draws from the brand's philosophy: accessible garments, stylish and easy to interpret".


Speed and care for details were at the centre of the unceasing work behind the scenes at shows. In a few minutes everything must be perfect: nothing is left to chance, grooming and change of gown follow. In tight deadlines and in rapid succession with  precise gestures
In order to obtain the desired looks, Claudio Furini in the backstage of fashion shows relied on the expertise of pH Laboratories products using Thermo Protective Smoothing Cream to protect the hair from the effects of hairdryers, flat irons and other tools; Instant Dry Shampoo to provide volume and support to roots and create sculpted fluffy looks; Sea Salt Spray Spray to recreate soft waves and striking natural and long-lasting styling and Curl Defining Cream to work on curly hair, providing softness and support. A final extra shiny touch?
With Scented Shine Spray! A final spray before the catwalk for super shiny scented hair.
Related products