Published : 07/16/2019 13:58:08
Categories :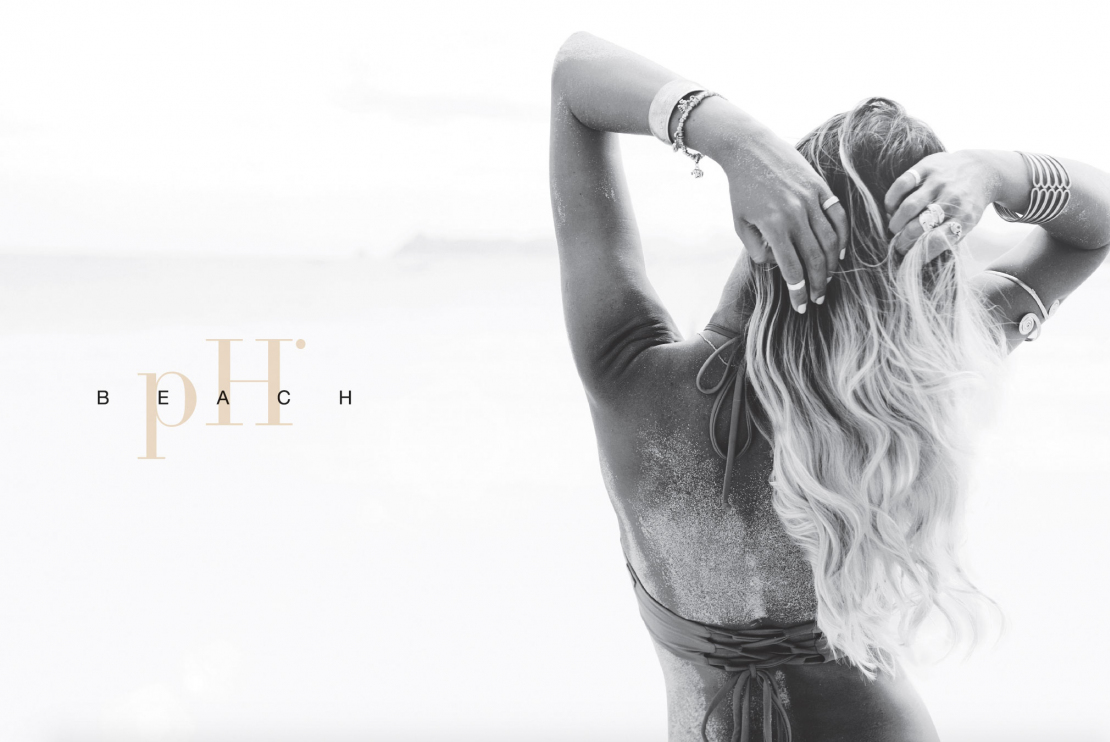 Sun Care Kit
Published: 07/16/2019 13:58:08
Share this content
In the field of professional hair care when talking about luxury, sensoriality and exclusive packaging   pH Laboratories springs to mind at once- a brand which places at its core luxurious and sensory treatments enveloped in modern and refined packaging.

"Sexy, sensory and safe": this is how products by pH Laboratories may be defined; products which maintain their identity even when we are talking about hair care during sun exposure.

To preserve the health and beauty of your hair under the sun in a sensory key, pH Laboratories has created SUN CARE KIT: a three-product kit, with delicious olfactory notes, designed to counteract oxidative stress and enriched with aloe vera and tulip extracts and  UV filters.

Image, one of the key elements of the brand, plays with orange and black nuances, while its fragrance is built upon three axis: a floral top note, a musky heart note and a vanilla base note. An olfactory pyramid which opens with the sweetness of tiare, peach and tuberose flowers (top notes) and persists with sweet jasmin notes, coconut milk and refined ylang-ylang (top notes) to end with vanilla, sandalwood and white musk (base notes).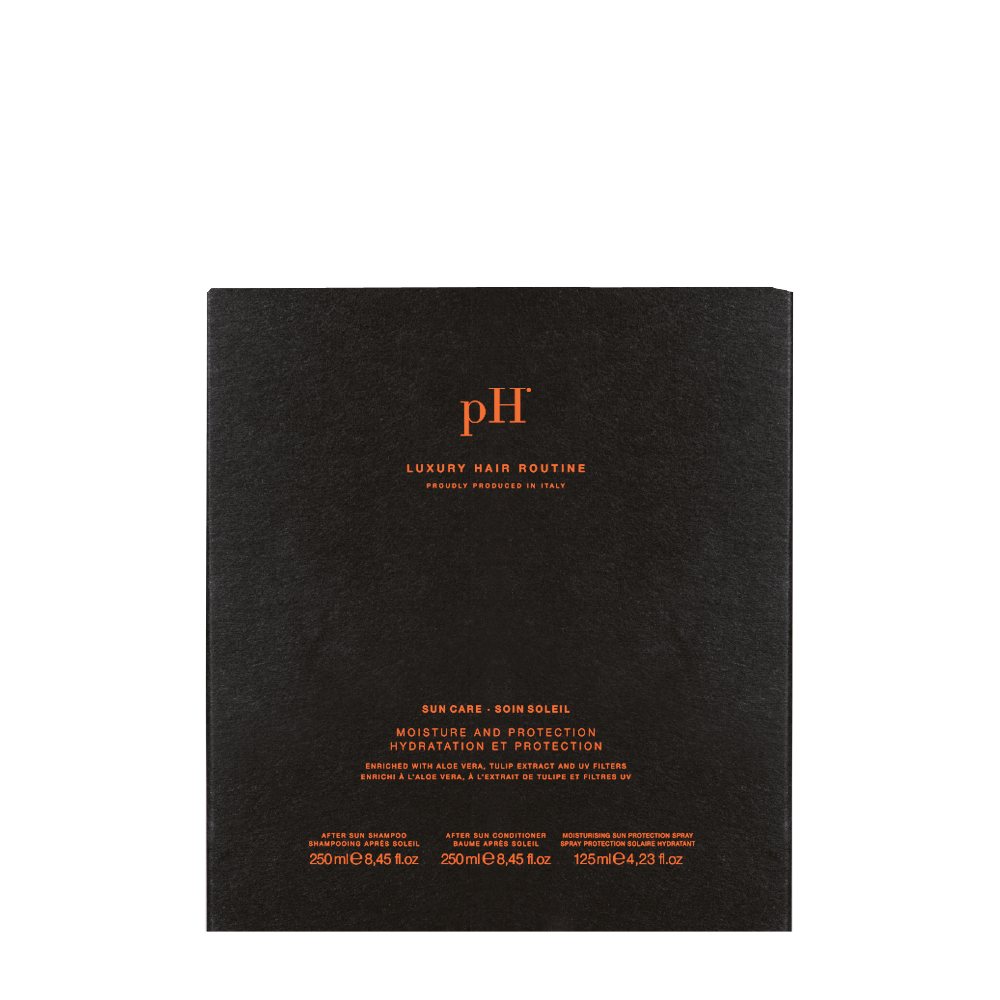 PH AFTER SUN SHAMPOO  an enveloping and sensory shampoo, designed to cleanse hair in a specific manner when stressed by sun, wind, chlorine and saltiness. Its formula with aloe vera and tulip extracts, enriched with delicious floral and vanilla notes, leaves the hair soft and scented. Aloe vera extract has a deep anti-age, regenerating and moisturising action: thanks to the richness of mucopolysaccharides, these retain water within tissues and favour water maintainance of suitable hydration. The shampoo counteracts dryness and dehydration. Tulip extract, rich in flavonoids and anthocyanin, two powerful antioxidants, fights against the aggressive action of external agents. Shampoo after shampoo your hair appears shiny, soft and silky.

 

PH AFTER SUN CONDITIONER is an after-sun conditioner, which detangles and moisturises dry and lifeless hair. Apply on ends and roots and process for a few minutes, then rinse abundantly. The effect is instant: healthy, soft and scented hair. Its formula with aloe vera extract, a deeply regenerating and hydrating agent, and tulip extract, naturally rich in precious antioxidants, donates moisture and softness to the hair.

 

PH MOISTURISING SUN PROTECTION SPRAY Sun protection Spray, enriched with UVA and UVB filters, aloe vera and tulip extracts. Pratical to use and sprinkle on the hair without weighing it down or greasing it, it is a multi-purpose product to carry with you at all times: protects, moisturises and detangles.



 
Related products